Gluten free chef
Many US startups are famous for their atmosphere: free massages at Google's headquarter, free laundry at Facebook's headquarter – Airbnb also has a kitchen and a chef in its San Francisco headquarter.
Chef Sam has to work around the fact that he cannot really boil and fry things in the kitchen due to safety reasons. Nonetheless, he manages to invent very delicious cold and raw meals such as healthy sandwiches, soups, Tortillas, etc.
On my first day I went to the kitchen nervously and hungrily trying not to get my hopes up. I approached Sam and told him that I was a celiac. Maybe, I was not the only one among my more than 100 colleagues. Sam instantly knew what gluten-free cuisine was and provided me with frozen gluten-free bread that I heated up in the microwave. I always wondered how gluten-free bread and cake changed its consistency when heated up.
Whenever I was in line for lunch I tried to catch Sam's eyes – one nod would tell me the food was okay beyond the obvious (avoid bread). Even for the Thanksgiving meal, Sam prepared almost everything gluten-free so that I could enjoy my first Thanksgiving dinner in the States.
Thank you, Sam!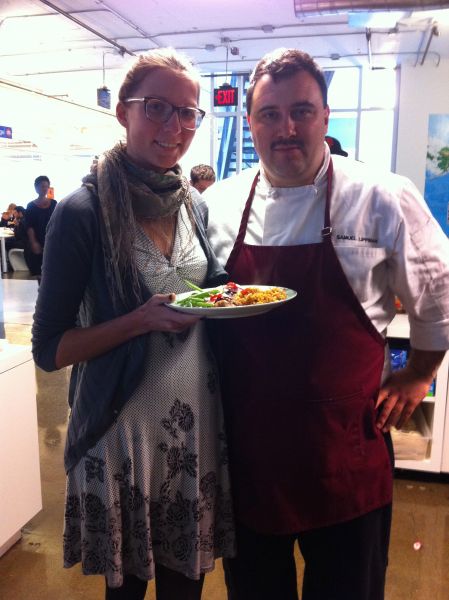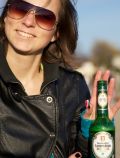 Author
This post was written by Kati
Tell others about this!
Tweet
Next post
San Francisco is artsy, peculiar and healthy.
Previous post
What I miss most being a celiac is not the taste of Italian pizza. It's not the ease of grabbing food when you are on the go. It's sharing actually.