About us
Who is behind glutenfreiheit.org?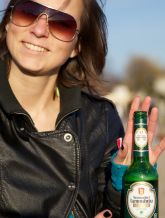 Cheers, I'm Kati. Since 2008, I know that I suffer from celiac disease. In the beginning, the diagnosis was hard to digest – for the first time I had to think about the composition of my meals and was therefore less flexible when eating out. I still miss a delicious Italian pizza and the obligatory
hangover burger, but I have noticed that I can live with celiac disease and enjoy my recovered quality of life. With this portal, I would like to encourage other celiacs not to give up on enjoying food and life!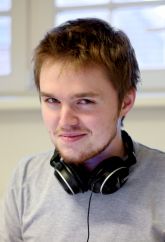 Hi, I'm Jörg. Since 2008, I know that Kati suffers from celiac disease. Truly, the diagnosis was hard to digest. I underestimated the impact a gluten-free diet has on everyday life - even of friends'. Now at lunchtime we either filter packaged food for bad ingredients or schedule some time for a possible ennerving discussion with the waitress. Both is getting easier and this site is our approach to pass on our advice and share our knowledge with you. We welcome feedback, ideas and advice on what we can improve!